PCENERSYS Held Mid-Autumn Festival Team Building Activities
---
Time of issue:2022-09-10 15:23
On September 9, 2022, in order to welcome the arrival of Teachers' Day and Mid-Autumn Festival, PCENERSYS (SHENZHEN) CO., Ltd. (referred to as:PCENERSYS) Shenzhen headquarters organized an internal team building activity focusing on sales. The activities are planned and organized by the relevant personnel of the General Management Department and the Sales Department. PCENERSYS Sales, R&D, Finance, Administration and other departments participate in all the activities. All PCHNE members participate in all activities.
In order to strengthen the internal communication of the team and integrate new colleagues into the work team better and faster, regular team building is one of the contents of the company culture. Taking advantage of the Mid-Autumn Festival, this time, the General Department took the lead, planned by members of the domestic sales department, and a domestic sales colleague Chen Feng presided over a unique team building activity. The CEO of the company, Dr. Tan Zuxian, attended the event and delivered a speech.
First of all, Mr. Tan affirmed the company's current atmosphere of working together, and also praised the company's current phased results in the new market, and encouraged everyone to continue to work innovatively, whether it is the market, R&D or manufacturing, we must keep pace with the times, and must not remain unchanged, especially in the current environment where the overall international and domestic situation is not optimistic, we should embrace changes and strengthen innovation at the same time.
Secondly, the team built a group game. In the three rounds of the game, each team actively participated and scrambled to complete each round of the game. It not only reflects the strength of team cooperation, but also fully makes everyone feel the incentive of competition. Especially in the "reward" section of the game, the "sour, sweet, bitter, and spicy" rewards made many colleagues really feel a different taste. In the game session, the first dividend distribution ceremony of the company's 2021 annual cadre incentives for colleagues was interspersed. The general management department, the finance department and Mr. Tan presented the first 2021 annual cadre incentives to everyone.
Finally, after the successful completion of the team building activities, everyone received the Mid-Autumn Festival gift package that carefully prepared by the general management department Xuanxuan, whose culture and love filled everyone's heart. we hope that PCENERSYS will be better and more stable with the joint efforts of everyone.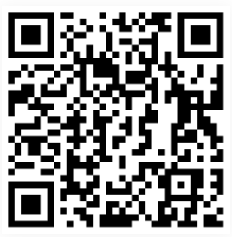 Add WeChat
contact number :