How 48V Energy Storage Systems Revolutionize the Automotive Battery Industry
---
Time of issue:2023-05-09 09:20
As the world moves towards a more sustainable future, the automotive industry is looking for ways to reduce emissions and improve efficiency. One of the most promising technologies currently being developed is the 48V energy storage system.
What is a 48V energy storage system?
A 48V energy storage system is a battery pack that stores energy for use in hybrid and electric cars. This system is designed to be more efficient and powerful than traditional 12V batteries, which are commonly used in gasoline-powered cars.
How does it work?
The 48V energy storage system works by storing energy during braking and deceleration. When the car accelerates, the stored energy is used to provide additional power to the engine, reducing the load on the engine and improving fuel efficiency.
What are the benefits of a 48V energy storage system?
There are several benefits to using a 48V energy storage system in your vehicle. First and foremost, it can significantly improve fuel efficiency. In fact, some studies have shown that cars equipped with these systems can achieve up to a 15% improvement in fuel economy.
Additionally, 48V energy storage systems can help to reduce emissions, as they allow for more efficient use of energy. They can also improve the overall performance of the vehicle, providing additional power and torque when needed.
How can you install a 48V energy storage system in your car?
If you're interested in installing a 48V energy storage system in your car, it's important to work with a professional. This technology is still relatively new, and not all cars are compatible with it. However, there are many automotive experts who can help you determine if your vehicle is a good candidate for this technology.
Overall, the 48V energy storage system is an exciting new development in the automotive industry. By providing more efficient and sustainable energy storage, it has the potential to revolutionize the way we think about car batteries. If you're interested in improving the efficiency and performance of your vehicle, it's worth considering this innovative technology.
Keyword:48V Energy Storage System on sales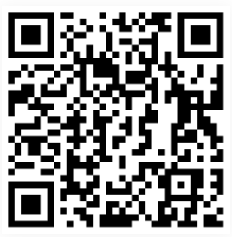 Add WeChat
contact number :