48V Energy Storage System
With a 48V energy storage system, you can have peace of mind knowing you have reliable backup power when you need it and reduce your dependence on the grid. Contact a reputable provider to learn more about the benefits and options available for 48V energy storage systems.
产品内容

High Voltage 48V 51.2V 100Ah Lithium ion Battery module
● Capable of High-Powered Emergency-Backup and Off-Grid Functionality ● Highest Efficiency Thanks to a Real High-Voltage Series Connection ● The Quick Plug Connector Design Quick Wiring and Allows for Maximum Flexibility and Ease of Use ● Grand A Lithium Iron Phosphate (LFP) Battery: Maximum Safety, Life Cycle, and Power ● Compatible With Leading High Voltage Battery Inverters ● Highest Safety Standards ● The 48V 96V battery modules can be customized, also, 50Ah capacity.

PCenersys 48V 5KW 220V AC 50Hz power Off Grid MPPT charger Solar Inverter
● Rated power 3.5KW / 5KW, power factor 1 ● Built-in MPPT,MPPT voltage range 120V~430VdcPure sine wave AC output ● Solar and utility joint to power the loads ● With the ability to work with or without batteryParallel operation up to 6 units ● WIFI/ GPRS remote monitoring ● CAN/RS485 communication for BMS ● Effective heat dissipation, quickly reduce the operating temperature, and extend the service life of the transformer

48V 100Ah LiFePO4 Powerwall Lithium ion battery
◆High-quality Powerwall Lithium ion battery for house, safety, deep cycle and long lifespan. ◆100Ah and 200Ah powerwall, support up to 15 modules in parallel. ◆LCD monitor the energy storage power data and operating status. ◆Air cooling to improve the reliability of the product. ◆External main switch to reduce product power consumption and improve safety. ◆Wall brackets, which can meet the installation and use of different place. ◆BMS bulit inside, over-voltage, over-load, over-temperature protection, atc. ◆Compatible, can be connected to different types of loads within the voltage range.
新闻内容
undefined
China's 48V Energy Storage Systems Revolutionize the Automotive Battery Industry
China's 48V energy storage systems are shaking up the automotive battery industry. As the world's largest automaker, China is leading the charge in developing new, cost-effective ways to power our vehicles. In this article, we'll explore how 48V energy storage systems are changing the game for the automotive industry and why you should be paying attention. What Is a 48V Energy Storage System? A 48
undefined
Exploring the Advancements in China's 48V Energy Storage System for Automotive Electronics
H1: The Importance of Energy Storage Systems in Automotive Electronics In recent years, the automotive industry has undergone a significant transformation with the rise of electric vehicles and advanced automotive electronics. These advancements have created a huge demand for efficient energy storage systems that can provide high-performance power to support these technologies. H2: The Advantages
undefined
China 48V Energy Storage System: Powering the Future of Energy
As the world faces the urgent need to reduce greenhouse gas emissions and shift towards renewable energy sources, China is leading the way with its cutting-edge 48V Energy Storage System. This revolutionary system offers a range of benefits, from improved energy efficiency and reliability to reduced carbon footprint and cost savings. So, what exactly is the China 48V Energy Storage System? It is a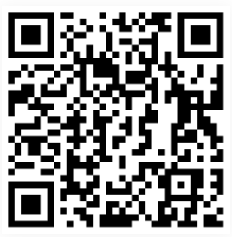 Add WeChat
contact number :